If you are in search of some of the best apps that could help you in hacking Facebook accounts then you have landed on the right site. We all know that for one reason or another parents are really concerned regarding their kid's privacy.
The need to know whether their children are in safe hands or not. Whatever the reason you might have we can understand that for the sake of surety you want to ensure things that could save you and your kids from a huge trouble in the future.
Here we have listed some of the best monitoring apps for the sake of your ease so you don't have to be worried about looking for the right tool. Have a look at the following apps to find out what makes them special and then pick the one you like the most.
1. Spyic
Spyic is Known as one of the most reliable apps in the world of monitoring devices. There are millions of users all over the world that are currently using this application. It works in stealth-mode that automatically makes your hacking experience 100% safe and secure.
You will not find anything better than this tool because it works without jailbreak and rooting the device features. Most of the other apps don't allow you this perk and to use them you are supposed to jailbreak the iOS device and root the Android one. Without doing that you are not able to use their apps.
With the help of  Spyic hacking Facebook account is really simple and convenient. The app makes the process of installation really simple and allows you to go for social media monitoring functions also without rooting. It also utilizes cutting-edge technology for the sake of doing this task. Spyic iOS solution is cloud-based and that's the reason that you don't have to install anything on the spied phone.


Users can go for a one month free trial period and get to know about this app and later move towards the purchased version. Spyic also offers a free live demo for users to check out how exactly it works and decide if you need to go for the paid subscription or not.
How to Use Spyic for Monitoring Facebook Account
Step 1. In the start just make a free of cost account on the Spyic official website. This step is really simple and takes a few minutes to complete.
Step 2. After you've signed up for a new account, choose the spied device type. In case it is an iOS phone then you will go for the  Spyic iOS solution. Here you have to go for the iCloud account details of the targeted iOS phone and there is no need to install anything on it. The Spyic iOS functions with the help of cutting-edge cloud-based technology. Users can gain access to the data on the target phone by using a browser of their own choice.
Step 3. The time you enter the iCloud account details, just confirm them and allow the Spyic iOS app to synchronize data. This process takes some time as it depends on the amount of data on the targeted phone that requires it to be synced.
Step 4. In case the spied phone is an Android one then you are supposed to install the Spyic Android app in the phone initially. This app allows you to ask for the permissions so it could work for your needs. It is a very lightweight application and will need a space less than 2M on the spied phone. Apart from that, the time when you need to uninstall it you can do this in just one tap remotely. This can be done by the Control Panel.
Step 5. After proper confirmation and completion, you can log in to the Control Panel. Here you will now see many options on the Dashboard that pops up. Now tap the 'Facebook' option to gain access to the sent and received messages on Facebook. You can also be able to see all the media files that are uploaded, sent and shared.
Step 6. At the end you can now pick the 'Keylogger' option that is available on the dashboard in case the target phone is an Android device. This step will open the logs of the keylogger utility as well and with the help of this users can see all the details gotten by the keylogger. You can also check the Facebook username and password.
2. Spyier
This Facebook monitoring application is another great choice you can go for. This is also available in different subscription plans, so by visiting the official web-page you would be able to gain access to all those subscription plans as well as live demo.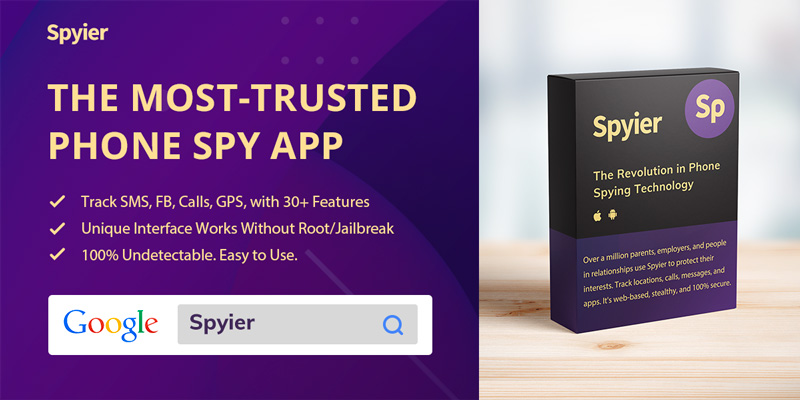 This app is 100% safe as it works in stealth-mode. Because of this feature Spyier is safe for anyone to use. There is no need to be worried about being caught because of hacking the device because this app gives so much priority to their customer's privacy.
Spyier has a dynamic web-based interface that allows you to use this app with the help of any browser. You don't have to go for a certain kind because it is user friendly and works with all browsers. Apart from all of that you can use this app for both Android as well as iOS devices. Their customer support team is really helping and is always ready to assist you in case of trouble.
3. Minspy
This is another Facebook monitoring app that allows you to gain access to the spied phone without any issue. To use this application there is no need to do anything tough at your end because the commands are really simple to execute and anyone can follow them without any trouble.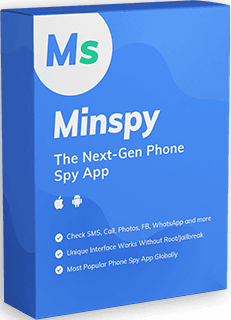 Minspy allows you to gain access to the pictures, chat, and videos the owner of the spied device sent and received through their account.  Apart from that you can trace locations of the targeted phone, read text messages, check browser history, see contact names and numbers, gain access to social media account passwords with the help of its keylogger and much more. Just visit the official site of Minspy today and go for the best subscription plan that comes up to the level of your hacking needs.
4. Spyine
Spyine is the second last app in the list of top 5 monitoring apps that can help you in hacking someone's Facebook account. Spyine is 100% safe to use because of the feature named stealth-mode.
It works for both Android as well as for iOS devices because of its user-friendly in-built system. As it is really small in size so there is no need to be worried about being exposed because of hacking the spied phone. 
I find it really good because its ease of utilization is quite simple. You don't have to follow some tough commands to make this app work for you, even a newbie can use this app without any trouble. Its dynamic web-based interface allows users to use this app with the help of any browser. 
5. Cocospy
This is the last monitoring application that is used by millions of users all over the world. The time when it was being launched it was famous as a child monitoring application. Later it got popular and now it's been known as one of the best spy applications. The best thing about this app is its ease of utilization as the instructions are really simple to execute. Anyone can make this app work for themselves.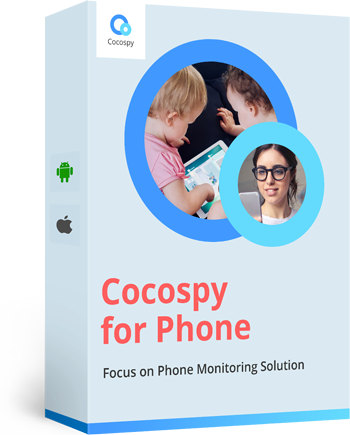 This app is 100% safe and secure. As it works in stealth-mode so there is no need to be worried about being exposed for spying or hacking into someone's device. Cocospy has an amazing customer service team that is always ready to assist you in the best way possible. Neatspy can be really helpful for the people who are looking to read the reviews of Cocospy app and also other spy apps as well.
Conclusion
All of the above listed Facebook monitoring applications are some of the best ones available in the market these days. You can go for anyone of the above by visiting their official website and choose the right subscription plan according to your hacking requirements. We can assure you that with the help of these top 5 apps you would enjoy your hacking experience to the fullest.