Out of all the exploratory ventures, nothing is as enlivening as hacking someone's phone because a phone is the goldmine of information. 
If you want to know with whom the other person chats and contact, what kind of information is shared, and what kind of stuff is being discussed then just hack that person's phone and everything will be clear to you. But, the burning question here is:
Can you actually hack someone's phone using just the number?
Well, the answer is a 'Yes' and by reading this article, you will hit the jackpot as we are going to tell you about not one but six effective ways that will help you in this. So, fasten your seat and get ready for an adventurous journey.
#1 – Spyic  
The start of the journey should be special. That's why we have decided to throw some light Spyic and explain how it makes someone's phone hacking a risk-free task. But before anything else, just visit the Spyic website and learn a bit more about its popularity. 
Millions of people have already used it and enjoyed an easy and discreet hacking.
Many leading media houses have recommended Spyic to hack a phone with numbers. All of this happened for a reason and that reason is offering the world the easiest and cost-effective phone hacking facility.
Spyic is recreating the history  
Before Spyic was launched, people had to rely on jailbreak/rooting for the hacking job despite knowing the risks involved. There was no second option. 
Then, Spyic happened and showed the world that it's the only option if you don't want to burn your hands while trying to hack someone's phone.
What made us say so is its 100% jailbreak/rooting free operations. Also, it works without having your data on its server. Abandoning these two old-school hacking processes was a revolutionary move that only Spyic dared to take.  
The end-result is in front of everyone. With Spyic, you can hack someone's phone without:
Creating any mess

Exposing your data

Putting the targeted device into any risk
Seeing the outcome, we can easily say that what Spyic did has rewrite the history of hacking and has given it a new meaning.
Spyic keeps you at the pivot
One key quality that gains Spyic an edge over others is its constant focus on customers and their satisfaction. Its every move is fuelled with the passion to make hacking easier for its customers.
Are you a novice and want to hack like a pro? Don't worry. Spyic has a solution. Spyic's iOS solution comes with a 100% browser-based interface that can be at work without any installation and downloading.
Spyic for Android takes its commitment at a whole new level as it comes with stealth mode, less than 3MB size, and bug-free performance. All of this comes at a price tag of $ 10. Yes, you can use Spyic for one month at a $ 10 bill. 
Did you see it coming? We bet you haven't as it's beyond someone's imagination.
#2 – Spyier
If hacking someone's phone using the number is cost-effective in today's expensive world it is because of Spyier. Spyier has deployed one-of-its-kind hacking technology that comes as a fully-packed facility. Nothing added aid is required to bring Spyier into action.
That's why you can enjoy safe, discreet, and risk-free spying without burning your lifelong savings. Just $10 per month is what you need to spend with Spyier. So, it's no longer a costly affair.
Despite the affordable cost, Spyier ensured that no compromises are made on quality. With its browser-based interface and stealth mode, no one can ever find out your motives. This compels us to recommend it without any hesitation.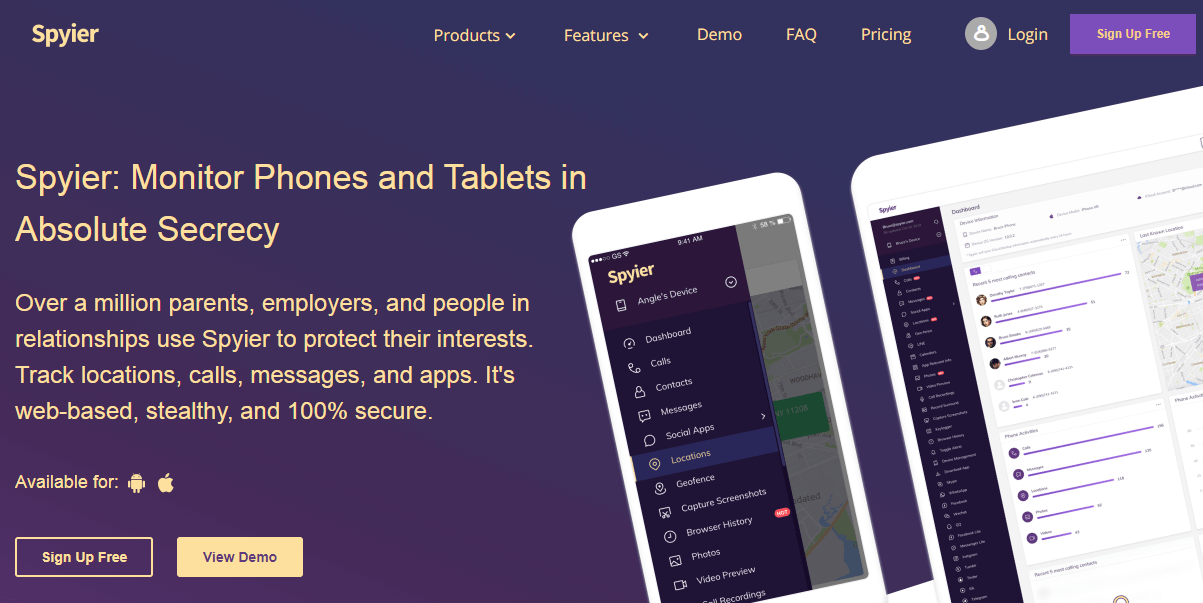 #3 – Minspy
The third effective way to hack someone's phone using the phone number that we are going to advocate is Minspy. In case you are wondering what made us do so then here are enlisted reasons.
Minspy works without taking jailbreak/rooting on board. Also, it doesn't let your data get exposed anywhere. These two things made us believe that using Minspy is entirely safe.
You don't have to be a tech-geek to start using Minspy. As long as you are good at handling basic phone operations, you're good to go with Spyic.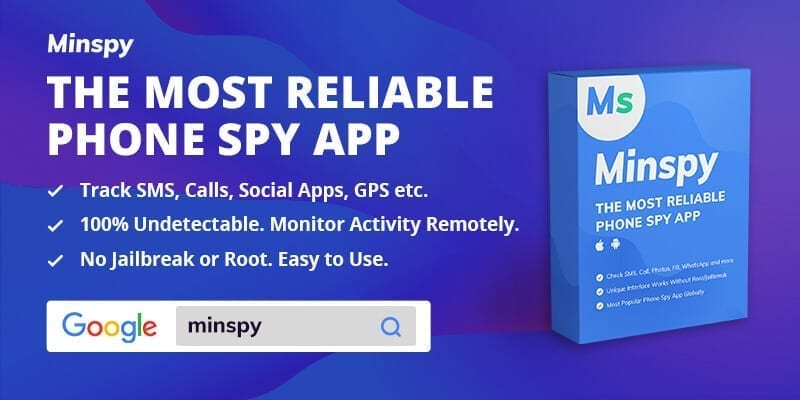 #4 – Spyine
Spyine is here to make things better, easier, and hassle-free when you are in need to hack someone's phone and all that you have is their phone number. 
With its user-friendly interface and jailbreak/rooting free operations, it ensures you never step back because of some fears.
Spyine managed to keep all the hacking-related fears at bay by ditching old hacking skills like jailbreak/rooting and the process of saving your data on its server. 
Also, if you have fears that you will mess up the things because of the lack of hacking skills, you need to learn more about Spyine.
Spyine comes with the most user-friendly interface that you can ever think of. Its web-based interface and stress-free installation/monitoring make sure a novice can become a hacking expert in no time.

#5 – Neatspy
Neatspy is another powerful effective solution, through which, you can hack someone's phone with just a number. With its amazing social media, calls, messages and location monitoring real-time features, there is nothing you cannot do.
Neatspy is the best combo deal that you can ever get. It can track around 35 activities without any errors and inaccuracies. Every data that it captures is the epitome of exactness as it comes with a timestamp.
#6 – ClickFree
Just as the starting of the article should be interesting, we should bid adieu impressively. We are talking about ClickFree here!
ClickFree is out of those inventions that have made humans' lives less stressed and tensed because of its discreet operations. It's like that spy who remains at war front but never lets anyone know about their intentions. 
All this is possible because of its stealth mode and web-based interface. Give it a try, you'll love it.
Conclusion
With the right kind of technology and facility, there is nothing that you can't do and Spyic is its live example. Hacking someone's phone was considered a next-to-impossible job because of ample reasons. But when Spyic came into being, things changed for good.
Now, any novice can hack a phone like an expert without digging a hole in the pocket. Our rest of the picks are no less than Spyic. It's just we have totally swayed away with its flawless performance.