All of us must have wished to hack the phone device of our friends or any family member to know about what's going on. This type of curiosity can be found in all of us, none of us want to do any illegal acts but just to know about what's inside the phone. 
Hacking someone's phone device sounds more than difficult, we know that only a professional hacker can break into any phone device. What if you get to know that you can actually spy on someone's phone device without accessing the phone physically? Feeling excited? Yes, it is possible to spy on anyone's phone device without learning any professional skills or technical knowledge, but How?
The phone spying app is the only solution for spying on any phone device without having any hacking skills. Choosing a safe and professional phone spy app might be challenging for you because there is fraud everywhere. 
Companies offer low-quality and unsafe spying services at a cheap price. Following this issue, we've got the best phone spying app and we'll cover the whole procedure of how to use that spy app for spying any phone without touching it. Let's have a look at that powerful phone spying app. 
Minspy
Minspy is a brand new and professional spying app that has attracted lots of customers within no time. The reason people trust this spying app is that the quality and safety of this spying app is phenomenal. There are no risks involved when using the Minspy app for phone tracking. 
Using this powerful spying app, you can spy on any phone device either its an Android or an iOS device. Minspy has revolutionized the way of phone tracking with its professional and spectacular phone spying services. Going through this detailed review of Minspy will clear all of your misconceptions and queries.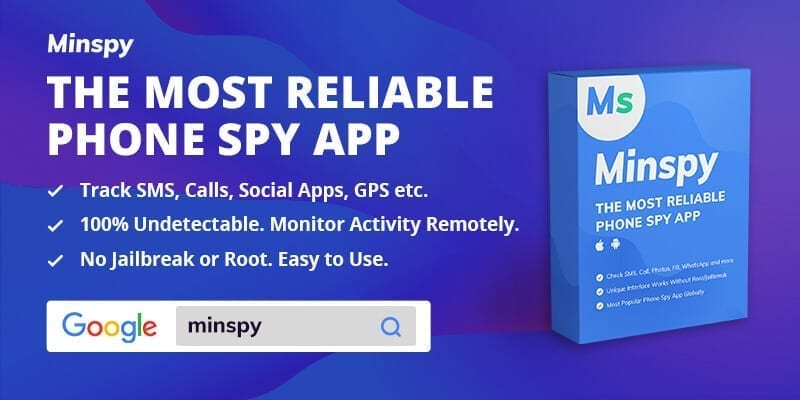 Some spying apps will ask you to Root your Android or Jailbreak your iPhone in order to perform the phone spying process. With Minspy, you will not have to perform such sort of risky phone activities. 
The best thing about Minspy is that it runs on 'Stealth Mode' which makes it impossible for a device owner to detect you. In this whole guide about Minspy, you will get to know how to spy on someone's cell phone without having it which means spying the phone remotely.
You would be surprised to know that there are almost 35 spying features included in the Minspy spying solution. Let's find out how we can spy on someone's phone device using those spying features of Minspy.
Spy on Someone's Phone Device using Minspy
As stated above, there are 35 spying features in the Minspy app that you can use for hacking any phone device according to your preferences. Every spying feature is unique itself giving that freedom to have full tracking control over any phone device they want to target for spying. Now let's have a look at some core features of Minspy and how we can use those features for spying on any phone device.
3 Core Spy Features of Minspy
Call Tracking-

This is one of the popular features users make sure they use in order to track all the calls records of the target phone device. You can view incoming, outgoing, and missed call records. By the way, you can check out the most engaged contact as well using this brilliant spying feature.

SMS Tracking-

With this amazing feature, you can read all text messages of the target phone device without any kind of restrictions or limits. You can read sent and received messages along with reading access on deleted messages as well. 
Location Tracking-

This feature is the backbone of any phone spying app because this feature allows you to track down the location of the target device. You can see all addresses and coordinates of the target phone device along with real-time movement tracking support. 
This was an overview of three main spying features of Minspy. There are many other features awaiting you to explore them. Using Minspy, you can track all third-party apps installed on the target phone device you want to track on.
From WhatsApp messenger to Facebook Messenger, Instagram to Snapchat, you can track every activity and data. Not only that, but you can also have access to the web browser history to track all web activities performed on the target device.
Furthermore, you can explore all the brilliant spying features of Minspy by visiting the official site of Minspy.
How to Spy on Someone's Phone Remotely using Minspy
Finally, it's time to get to know how we can track on any phone device using this professional phone surveillance solution. No need to worry if you don't have any professional skills because the whole spying process won't require your technical skills.
Let's have a look at all those steps we need to follow in order to spy on a cellphone device without touching it. Remember that Minspy is a web-based app which means you can run it on any web browser on any device. 
Step 1
First of all, open your web browser, visit the official site of Minspy and click on the Sign Up button. After that, you will have to enter the email and password to start the Minspy account creation process.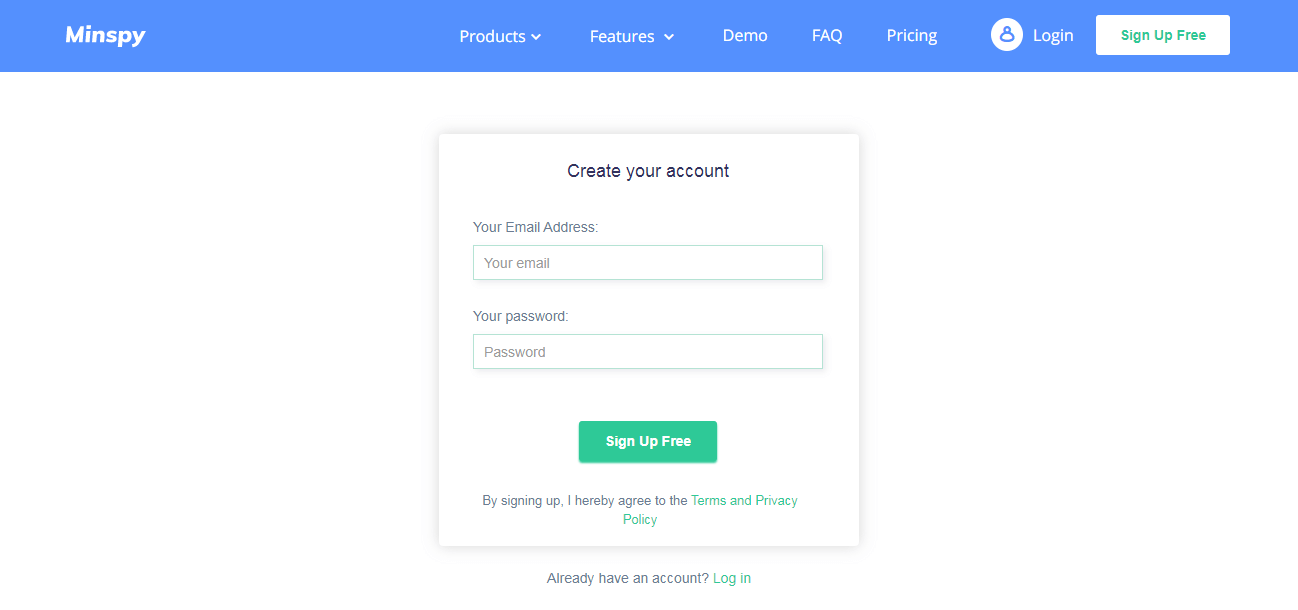 Step 2
Now you will be given 2 options of Android and iOS, choose Android if the target device runs on Android or vice versa. In case you choose Android, you will have to access that target Android device just for once for setting up the Minspy app. After you set up an app on the target Android phone, you can track that phone device remotely without accessing that phone again.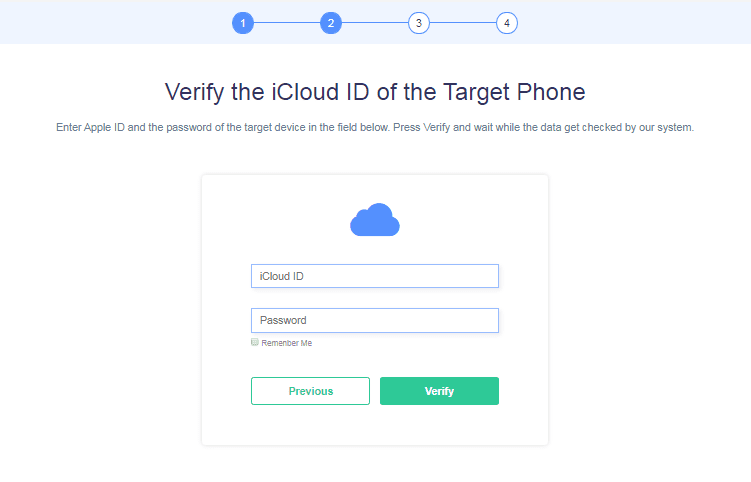 In case you choose an iPhone, all you need to do is to enter the credentials of an iCloud account that is signed in on the target iPhone device.
Step 3
Wait for a few seconds to let the system verify all details and keep following all on-screen instructions to proceed further. 
In the end, you will get the message of completion which means now you can spy on that device right from your newly made Minspy account. Now all you have to do is to go to the official site of Minspy, login to your Minspy account, and start spying on that target device you've configured during the account creation process.
All spying features would be listed on the left side of the dashboard screen from where you can use any spying features to track on that phone device. 
In case you are still feeling confused about the Minspy app, you can try out the Demo version by clicking on the Demo tab present on the main page of Minspy's official site. 
FINAL THOUGHTS
As an overall summary, we can say that there is nothing better than Minspy when it comes to professional phone tracking. With Minspy, users can track any phone device without getting involved in any kind of risk or problem.
No Root or Jailbreak is required for phone spying when using Minspy. Both Android and iPhone devices can be tracked on without getting detected due to its stealth mode. It takes 3 steps to set up the whole app and you are ready to spy on any phone device right from your Minspy's dashboard screen.